This month only! 10% discount for all first-time customers!
We have one of the biggest showrooms in West Philly for pre-owned appliances, discounted appliances and used appliances! 
Y se habla español!

Reyes Appliances is at 52nd Street right near Locust Street and Pine Street. 
Check out our new PHOTO GALLERY OF OVER 200 APPLIANCES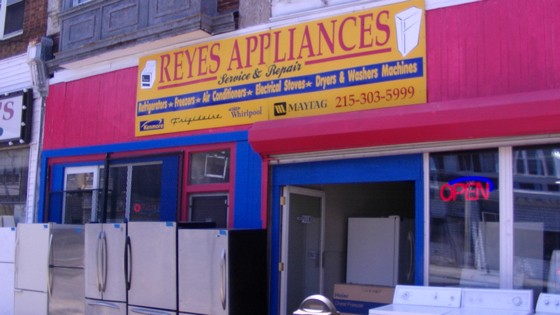 Welcome to Reyes Appliances.  Check out our discounts & special offers page.
Or you can visit our
We are open from 9:00am to 7:00pm every day except Sunday.
Call us anytime at (215) 528-5431